AE Realty, a FULL SERVICE Real Estate Company

At AE Realty, you can rest assured that when you list your home with us you will receive top-notch service. AE Realty takes pride in being honest, fair, friendly, and working hard to get the best possible outcome for their clients.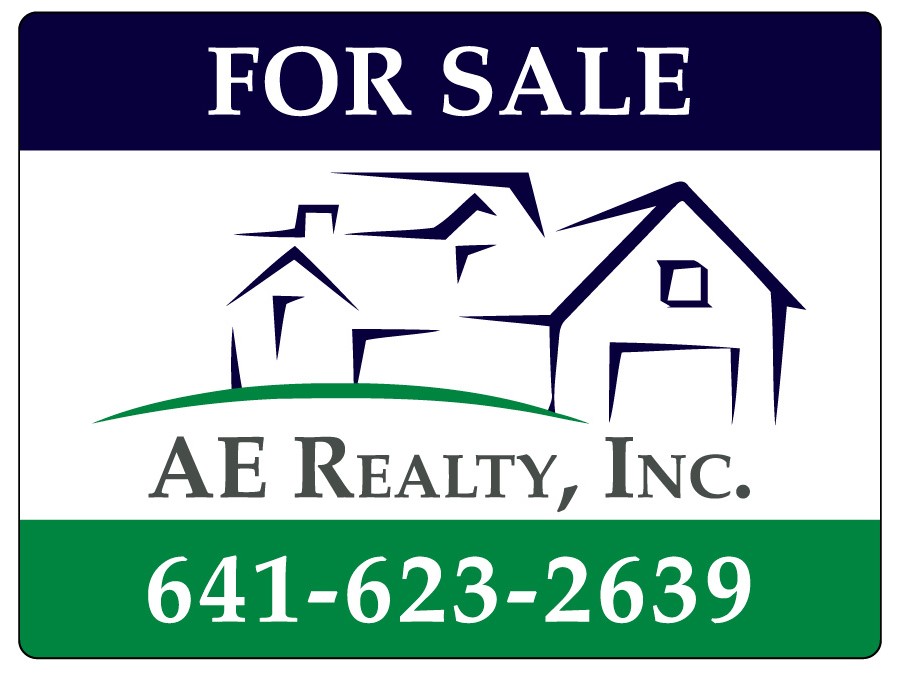 We firmly believe in investing in our clients and their homes in order to obtain the most favorable sales price as possible. Don't take our word for it – read the testimonials of recent satisfied clients by clicking
here
.
Below is a list and proof of the services you can expect to see working for you when you list your home with AE Realty!
Internet Presence
Here's a dare. Open a new tab or window, go to Google or Bing, pretend you are a person wanting to buy a home at Lake Ponderosa, and type in a phrase such as "Lake Ponderosa Properties" or "Lake Ponderoa Houses" or "Lake Ponderosa Real Estate". AE Realty's website
www.lakeponderosahomes.com
will be near the top of every search. Which one are you most likely to click on? Once at our website visitors will see your property featured on the front page and all inquiries come to AE Realty, not a real estate company 20 to 60 miles away or agents that are not familiar with Lake Ponderosa.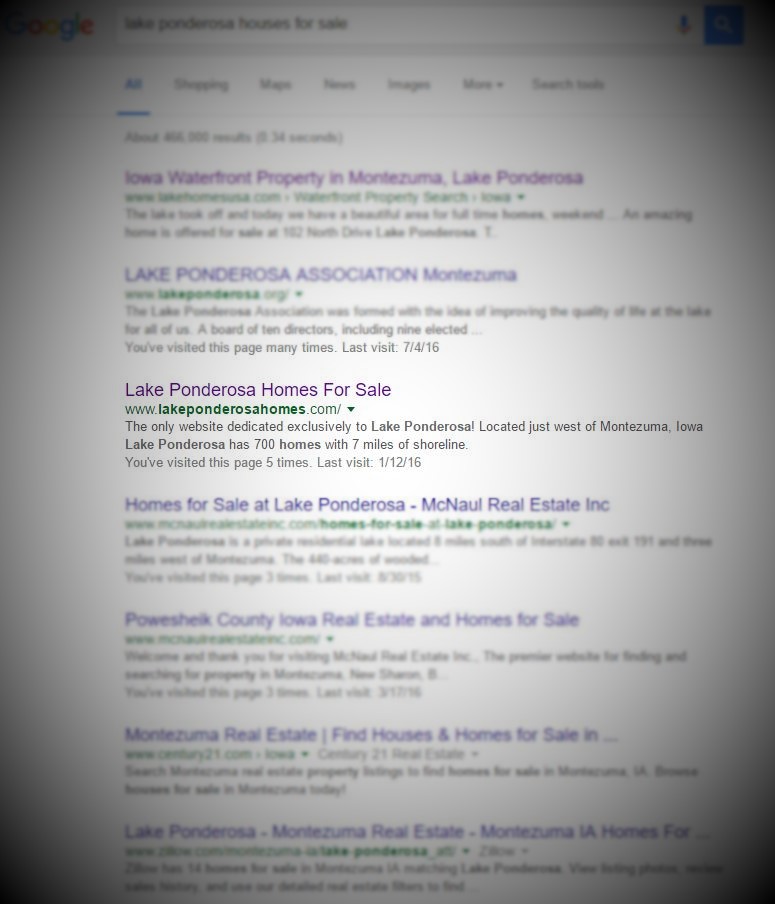 Our website is the ONLY website dedicated to Lake Ponderosa listings. Not only this, but AE Realty's listings are Featured Listings on Realtor.com and spotlighted to show up first among listings at Lake Ponderosa on LakeHomesUSA.com. AE Realty also advertises on Zillow, Trulia, and Craigslist.
Professional Photography
A recent National Association of Realtors study showed that 42% of home buyers START their search online and 82% of all buyers used the internet to find their home. Considering most new buyers are from outside Lake Ponderosa PHOTOS ARE IMPORTANT! Here are a few samples of the high quality and professional images you can expect with AE Realty: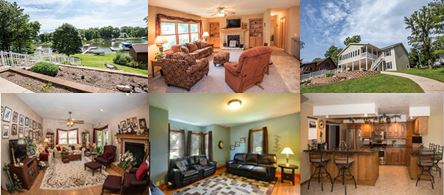 You won't find photos of toilets, much less with the lids left open or watermarked assessor website photos on our listings. We take selling your home VERY serious and pay attention to details.


Customized Video Tours

Not to be mistaken for robotic voice-overs and panned 2D images, this marketing tool features a videographer (and sometimes a drone operator) moving through your house to give potential buyers an idea of your home's condition, quality, and layout. It's not needed for every home, but it does make for a nice opportunity to post on real estate sites and to share on social media. Here is an AE Realty listing with a custom video virtual tour:
I bet you were ready to hit the share button, weren't you?
Social Media
AE Realty is building up it's followers on Facebook, Twitter, and Instagram, but one tool we think works well is Facebook advertising. We have been pleased with the calls and inquires on our properties from sponsored Facebook ads (you're living proof). And this doesn't include all the liking, commenting, and sharing that continually puts your property in front of potential Lake Ponderosa buyers.

Print Advertisement
Homeowners deserve more than just a sign in the yard to expose their home to the public. AE Realty believes that the next buyer could be anywhere. Newspapers show your home to thousands of potential buyers AND the best salespeople of all – your fellow laker neighbors! Let them help us by pumping up your house and Lake Ponderosa. Your property won't be advertised every week (may begin to look stale), but you will see it in local newspapers and Shoppers frequently.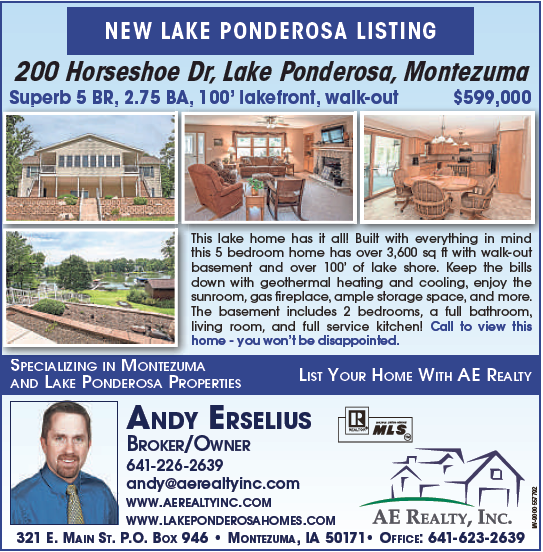 Open Houses
We love open houses! It gives us a chance to show off your house to potential buyers and even the nosy neighbors that probably know more than one person looking to purchase a home on a lake that is near and dear to their heart. Open houses are also valuable to gain feedback on the property instantly to help make changes or improvements to the listing.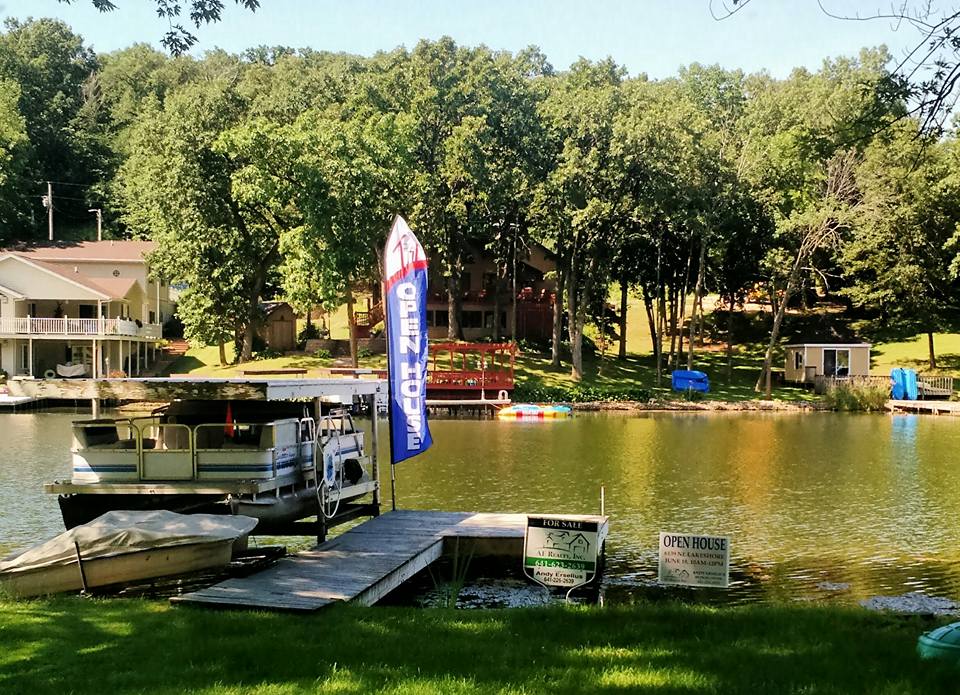 Other Services:
Multiple List System
Custom flyers and mailers
Display in window on North side of Montezuma Square
Professional yard sign including directional arrows
Video display in town on Main Street
Lockboxes – agents can show houses without tracking down keys
Feedback after each showing
Professional contracts, forms, and advice
Friendly and ethical customer service
We may be forgetting to list a service we provide, but I think you can see that you get a lot working for you. Give AE Realty a chance. Call us today at 641-623-2639.
Not intended to solicit properties currently listed for sale or individuals currently under contract with a Brokerage.Information is deemed to be correct but not guaranteed.